Scranton Counseling Center is a private, nonprofit organization incorporated in 1947. It is an integrated Behavioral Healthcare Delivery System providing services to people of all ages. We endorse the following National Consensus Statement on Mental Health Recovery:
"Mental health recovery is a journey of healing and transformation enabling a person with a mental health problem to live a meaningful life in a community of his or her choice while striving to achieve his or her full potential."
Our Team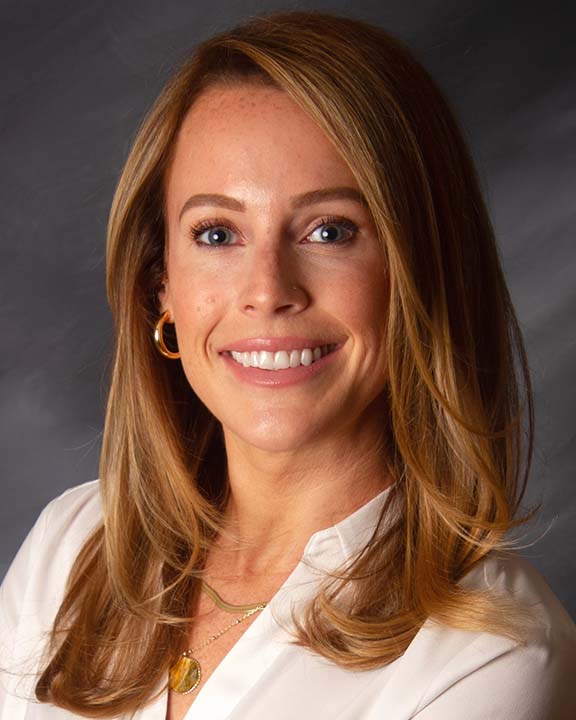 President / CEO
Dr. Wodder serves as Scranton Counseling Center's President and CEO and is a licensed psychologist and licensed professional counselor. She is passionate about providing equal access to quality mental and behavioral health services in order to promote resilience and recovery.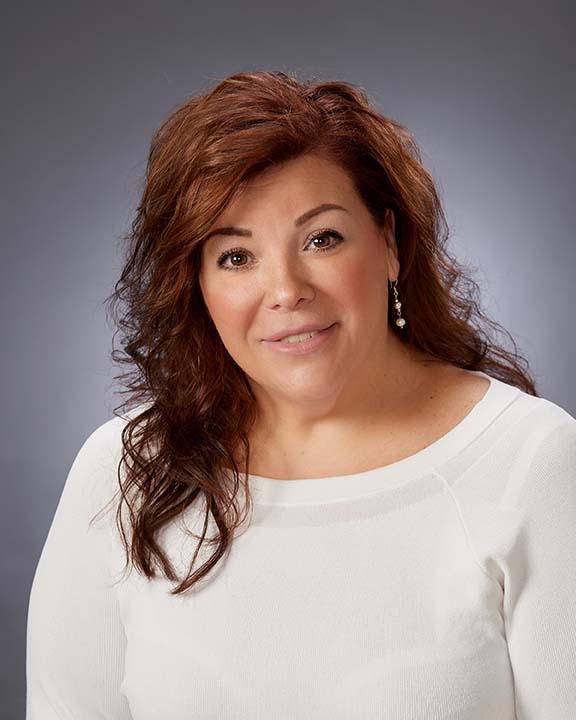 Executive Vice President | COO
Wendy has over 30 year of behavior health experience with a combination of management and clinical experience. Wendy joined the Center in 2014 as the Vice President of Operations. Wendy has a Bachelor's Degree in Psychology and gerontology and a Master's Degree in Social Work. She is a Licensed Clinical Social Worker.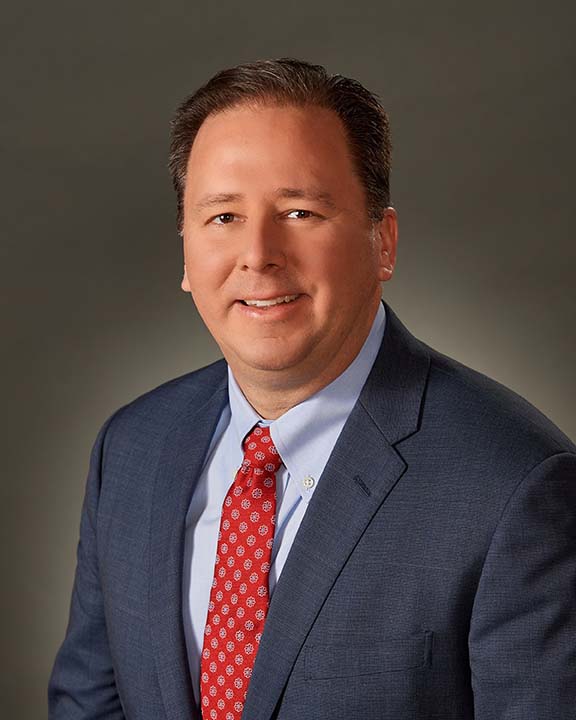 Executive Vice President | CFO
Jeff oversees and is responsible for all financial functions of the center. He reports to the CEO. Jeff has coordinated the renovation and construction of SCC's new campus in South Scranton.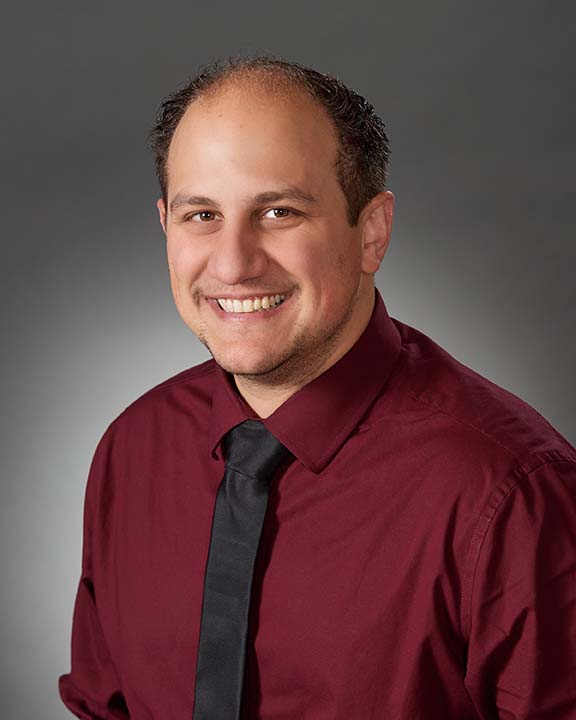 Executive Vice President | Clinical Services, Quality & Compliance
Bill is a PA Licensed Clinical Social Worker who has worked in behavioral health services for over 15 years. He has clinical and administrative experience working in residential and outpatient settings where he specialized in working with the child welfare and juvenile justice systems as well as providing treatment services to survivors of trauma. Bill has a strong interest in ensuring consumers receive quality clinical care at Scranton Counseling Center that remains in line with best practices and the organization's mission.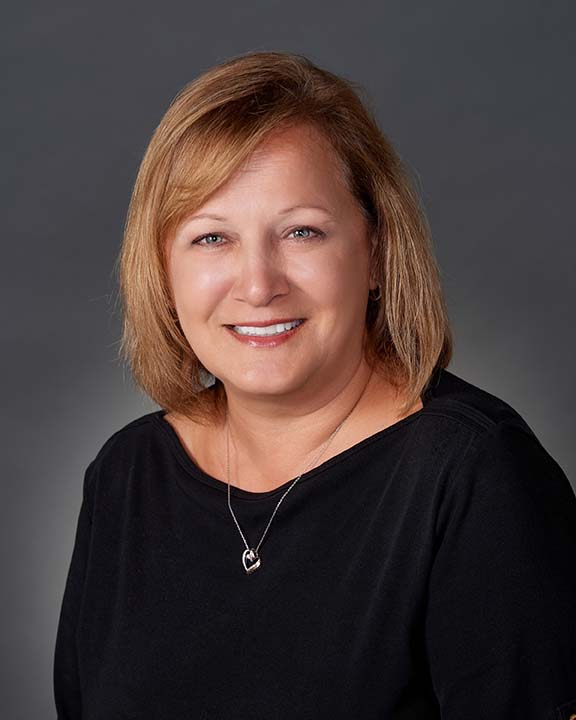 Executive Vice President | Human Resources
Pam comes to SCC with over 25 years of experience in Human Resources, most recently in a not-for-profit long term care setting. She brings with her an understanding of the numerous challenges that a non-profit organization faces, especially in terms of identifying, hiring and retaining qualified staff, as well as leadership, on a limited budget. Pam is a graduate of King's College and Misericordia University, where she obtained her Bachelor's and Master's degrees respectively.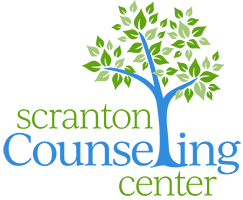 The Center's Mission is to promote wellness and recovery by providing an environment which is considerate of and sensitive to the unique, personal and cultural attributes of those we serve, and which empowers them to make choices about their lives, pursue their personal goals and maximize their quality of life while respecting their individual dignity and confidentiality.
Medical Staff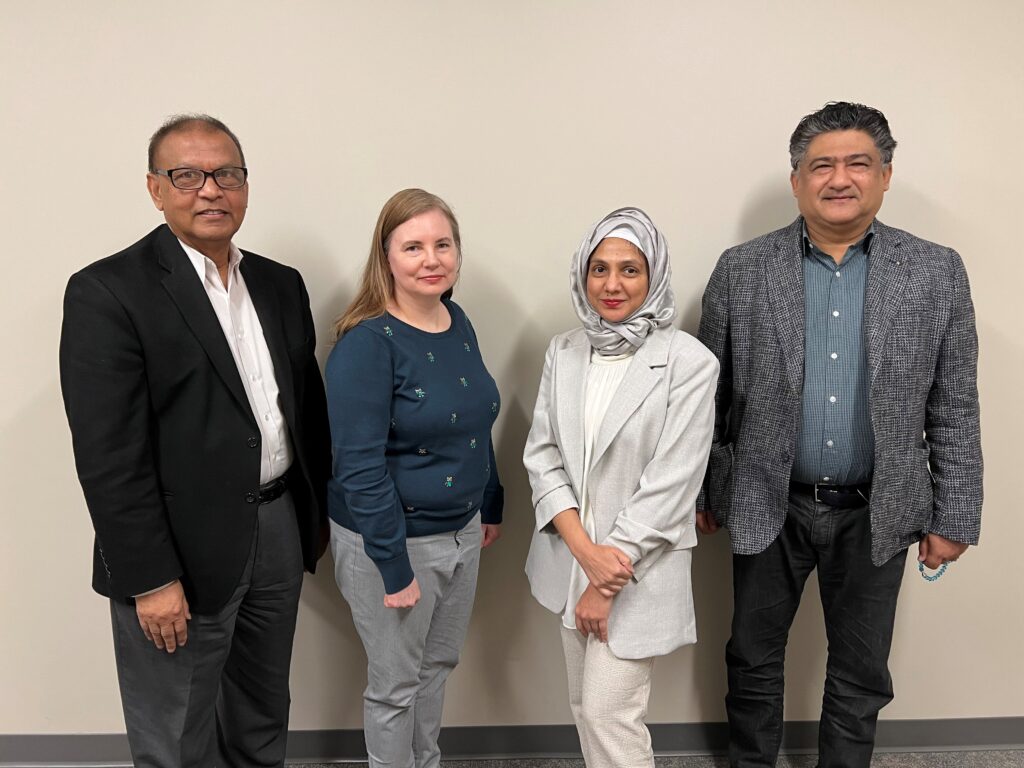 Left to right: Muhammed Rahman, M.D. – Medical Director; Tiffany Hughes-Eagen, M.D.; Atika Zubera, M.D.; Kashif Khan, M.D.

Tiffany Hughes-Eagen, M.D.
Child/Adolescent Psychiatrist
Board of Directors
Director | Internship Experience
Kristina is a Clinically Licensed Social Worker who has worked in the mental health field for 19 years.  She has practiced in a variety of settings, across ages, addressing many needs.  Kristina's experiences in hospitals, homes, schools, community, residential treatment, private practice, and child welfare gives her a perspective that clinical students and staff can draw from as they work on broadening their skills at Scranton Counseling Center. She focuses on clinical supervision to encourage growth in professionals so they are able to provide the best care possible.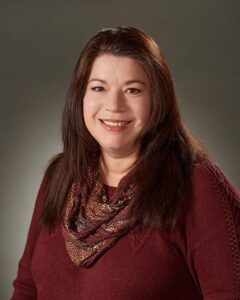 Brenda Bryan, MS, NCC, LBS
Director | Community and School Based Behavioral Health
Brenda is a Nationally Certified Counselor who also holds a Behavioral Specialist License. She received her Masters of Science in Community Counseling from the University of Scranton and has worked for 12 years with children and adolescents in various roles in Behavioral Health Rehabilitation Services. Brenda has been the Program Director of Community and School Based Services for the past 3 years, where we strive to provide quality services to children, adolescents and their families in homes, school and community settings to help them develop skills to achieve their goals.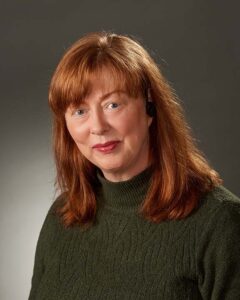 Director | Intensive Behavioral Health Services
Lori has worked in the Behavioral Health field for 30+ years. She holds a Master's degree in Psychology, is Board Certified as a Behavior Analyst and is a PA Licensed Behavior Specialist. She has experience working in a variety of programs to include Center Based Early Childhood Partial Hospitalization programs, BHRS and now IBHS programs, Center and School Based Partial Hospitalization programs as well as having delivered direct care as a Behavior Consultant and Mobile Therapist. She has 20+ year of supervisory experience providing clinical supervision to both Master's level clinicians and Direct Care staff. Lori has a strong interest in Autism and strongly believes in the benefits of early intervention and the use of evidence based behavioral interventions to effect positive change.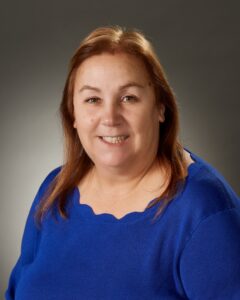 Clerical Coordinator
Maureen came to Scranton Counseling Center with over 25 years of customer service and employee training experience. She has been with Scranton Counseling Center for 17 years helping new consumers begin their recovery journey. She is currently Clerical Coordinator.  Along with her valuable people skills, Maureen also holds a degree in Criminal Justice and a degree in Business Management. Her unique combination of business expertise, training experience, and exuberant personality is perfect for leading and supporting our clerical staff.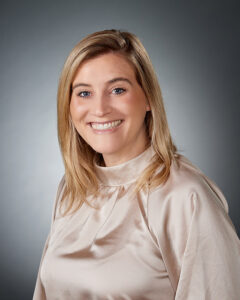 Gabriela Cianci, PMHNP-BC
Psychiatric Mental Health Nurse Practitioner | Adult Outpatient Services
Gabriela is board certified psychiatric mental health nurse practitioner. She has been a registered nurse since 2014 and has spent the last 6 years working as a psychiatric nurse on an inpatient behavioral health unit, before obtaining her advanced practice degree in 2021. She is excited to continue her career serving a community she holds dear to her heart. She has a strong passion and dedication to the mental health community and is committed to providing the best patient care to the consumers at Scranton Counseling Center.
Liability Specialist | Finance
Len currently serves as the Liability Specialist at Scranton Counseling Center. He has a background in the insurance industry working at some of the larger insurance companies in the area. Len is responsible for helping our consumers with applying for medical assistance and other insurance-related functions. Len started his career at Scranton Counseling Center in the child department and fiscal area.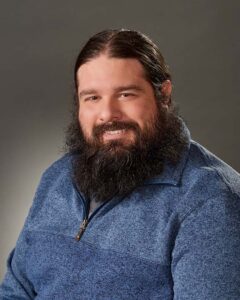 Director | Case Management
Nick has been with Scranton Counseling Center for over 11 years. He is a 2010 graduate of The Pennsylvania State University with a degree in psychology. He began his career at Scranton Counseling Center as an intensive case manager, and has since held a variety of positions within the agency. Prior to taking on the role of director of the case management in November 2019, he spent time working in the Forensic Department as court liaison and served as the coordinator of the crisis/intake department. Nick has also been a certified instructor in safe crisis management (SCM) since 2016.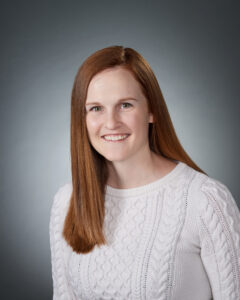 Human Resources Coordinator | Human Resources
Kelly recently joined Scranton Counseling Center as Talent Acquisition Specialist. In this new position, Kelly focuses on recruitment and retention and is chair of the spirit committee. Kelly is born and raised in Northeast Pennsylvania and has her B.S. in Business from Lackawanna College.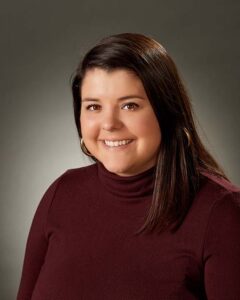 Coordinator | Crisis Receiving and Stabilization Unit (CRSU)
Melanie is the coordinator of the Crisis Receiving and Stabilization Unit (CRSU). She has been employed at Scranton Counseling Center since 2014. Prior to her position, Melanie worked as a case manager, and was part of Lackawanna County's Mental Health Court Program. Additionally, she served as a crisis worker with the focus of helping those in urgent need throughout the area. Melanie believes in the leadership and the mission of Scranton Counseling Center to continue providing the utmost quality and compassionate care.
Chelsea Graziano, MBS, PsyD
Director | Forensic Services
Chelsea has worked in behavioral health since 2013. She attended Marywood University for her graduate education and in 2018 she obtained a doctorate in Clinical Psychology. Chelsea has worked in many roles within the criminal justice system, including the provision of treatment to juvenile and adult sexual offenders, co-facilitation of batterers' intervention programming, facilitation of group therapy within the federal prison system and psychiatric hospitalization setting, various types of forensic assessment, and the coordination and delivery of mental health services in a re-entry halfway house. Most recently she was involved in directing case management services at a non-profit agency that works with individuals living with HIV. Chelsea has an interest in the socioeconomic and cultural factors leading to criminal justice involvement. She holds a strong belief in the power of diversion through treatment for individuals with complex mental health needs who are involved in the criminal justice system.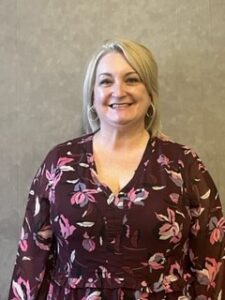 Revenue Cycle Manager
Melissa has been with SCC since 1997, starting as a Liability Specialist.  In 1998 she moved to the private practice as the Clerical Supervisor and eventually the Office Manager.  Currently, as Revenue Cycle Manager, she oversees all billing, claims, and reimbursements for SCC.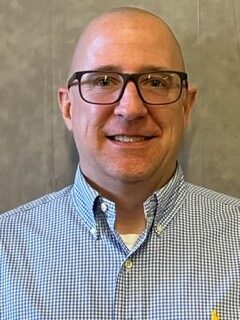 Director | Development
Doug has over 20 years of municipal and non-profit accounting and grant writing experience.  He is responsible for grant writing, fund raising and community outreach for Scranton Counseling Center.  Doug believes in building strong community partnerships and will work to promote the Center in Lackawanna and Susquehanna Counties as well as the surrounding areas.  He holds a BS in Accounting and a MBA in Business Management, both from Bloomsburg University.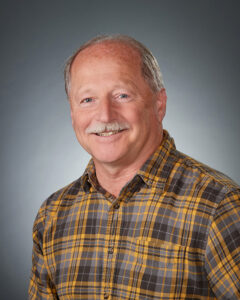 Facilities Coordinator | Plant Services
Bill has been employed in various roles throughout his 20+ year career with Scranton Counseling.  He had started in the residential setting, then eventually, Plant Services Department and transportation.
Director | Multisystemic Therapy
Ashley has worked in the mental health field for 20 years with adults, adolescents and children across inpatient, outpatient and residential settings. She has training in trauma-informed care and utilizes a collaborative and compassionate approach to counseling in an effort to foster hope, healing and resilience. Ashley is passionate and committed to providing a safe, supportive and nurturing environment; one that fosters growth, healing and connection in the lives of the individuals we serve.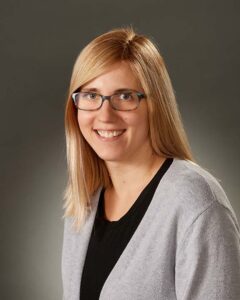 Director | Assertive Community Treatment
Janice has worked in behavioral health for the past 8 years. She has experience in community residential facilities as well as community mental health facilities. She has a doctoral degree in Human Development with a primary focus on Health Promotion. She is passionate about supporting individuals with mental illness in their recovery.
Director | Family Home-Based Services/FIT
Judy has a Bachelor and a Master degree in clinical psychology and has worked locally in children's' behavioral health services for more than 30 years. She has clinical and administrative experience with a variety of programs such as Family Based Mental Health Services, School Based Behavioral Health Services, Partial Hospitalization, Case Management and Intensive Behavioral Health Services. Judy is also a member of the Northeast Suicide Prevention Initiative, which is a local organization that focuses on raising awareness, clinical training, and survivor support activities. Judy has been steadfastly committed to providing exceptional support to the families and children in our community.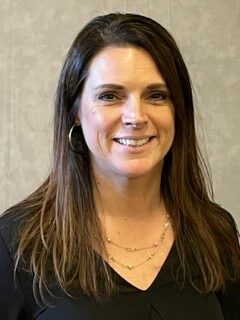 Controller
Connie comes to Scranton Counseling Center as Controller of Finance. She received her Bachelors of Science Degree in Accounting from King's College and brings with her over 14 years of experience which includes a combination of public and private industry accounting.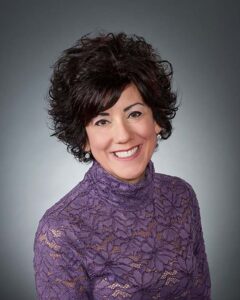 Director | Early Intervention
Kerri Orzechowski is the Director of Early Intervention. Her primary experience is serving children birth to three and coordinating developmental services for these children in Lackawanna/Susquehanna Counties. She has worked for Scranton Counseling Center for over 23 years. She has worked in Early Intervention for 18 years and takes pride in providing high quality services for children birth to three. Kerri truly loves working with children and their families in Early Intervention and leading the Early Intervention team.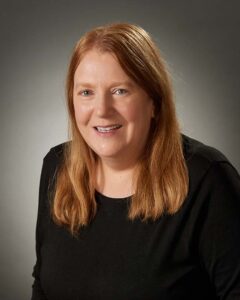 Director | Partial Hospitalization
Joann is a Licensed Behavioral Specialist with a Master's Degree in Community Counseling. Throughout her career, she has provided therapy in the outpatient setting as well as the public school system, foster care system, and homeless assistance programs. Joann has a strong background in trauma informed care and has been working with families in NEPA for over 20 years.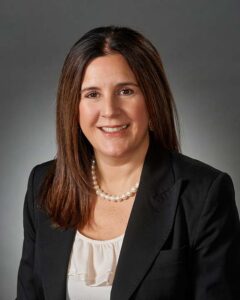 Clinical Supervisor | Community and School Based Behavioral Health
Maura is a PA Licensed Behavior Specialist who has worked in the mental health field for over 30 years. She has clinical and administrative experience working within Children and Youth, Foster care, Vocational Rehabilitation, IBHS/Mobile Therapy, Autism, Functional Behavioral Assessments, Data Analysis and SBBH. While working within these programs Maura provided quality clinical care to adults, children and their communities. Maura has worked for Scranton Counseling Center for over 21 years. She was educated at the University of Scranton receiving a Masters' Degree in Counseling. Maura is dedicated to Scranton Counseling Center's mission statement and has provided quality services to our consumers following that mission.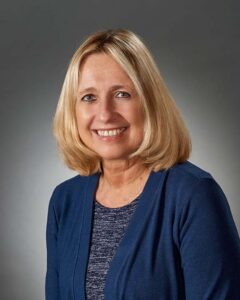 Coordinator | Case Management
Denise has been a part of the Scranton Counseling Center family for the past 28 years. She started as the assistant to the BSU coordinator then became the first Child Resource Case Manager. She then joined the first team of 5 School Based Intensive Case Managers. During this time she wrote and received several grants for a social skills program for children with Attention Deficit Disorder that she developed. After 5 years in case management she became the BHRS director for the next 10 years where she received another grant for a wellness program that she developed. She was also the Director for the Kids Interacting Positively Program. During this time Denise was the Northeast representative on the Pennsylvania Community Providers Association Steering Committee and founder and president of Northeast Partnership on Training and Education. She then moved into a position as a Coordinator for Case Management. Denise has always felt that case managers can help a person change their life by providing support and encouragement. Denise heads our Holiday Wish List. She is a HIPAA trainer and is part of a team that respond to crisis in the community.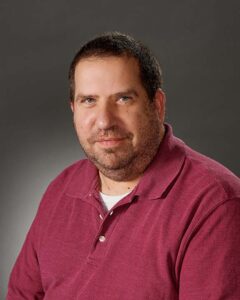 Executive Director | Katie's Place Clubhouse
John is the Executive Director of the Katie's Place Clubhouse through Scranton Counseling Center. He has over two decades of experience working with children and adults in the Social Service and Mental Health system. He has a passion for program development and enjoys helping people find hope and opportunity in their recovery from mental illness. John is a Licensed PA Social Worker as well as a Master of Public Administration and Certified Psychiatric Rehabilitation Practitioner. He also serves on several Boards on Directors at organizations within the community.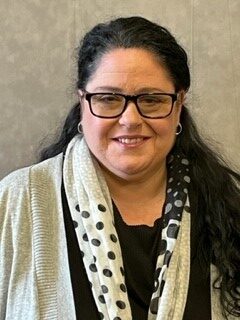 Director | Outpatient Services
Jeanna is a licensed professional counselor who additionally holds PA licensure as a behavioral specialist.   She obtained a master's degree in Art Therapy from Marywood University, with additional credit in school and clinical counseling. She has worked in the mental health field for over 20 years, 11 of those years with Scranton Counseling Center, gaining clinical and administrative experience working with children and adolescents in a wide range of populations from residential to community-based services.   She was a Crisis Worker for over 10 years working in community and emergency settings.  Jeanna was one of the original mental health professionals trained by the Greater Scranton Area CIT, Crisis Intervention Team, with law enforcement. Jeanna has a strong background, with extensive training and experience in trauma focused care working with children and adolescents.  She is passionate about helping those in need and believes all individuals should receive the quality mental health care they deserve.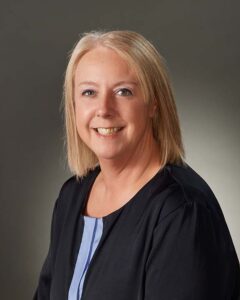 Director | Intake and Emergency Services
Kristen has her Masters of Science in Community Counseling from the University of Scranton. She has worked in behavioral health services for 26 years and has both clinical and administrative experience working in residential, community-based treatment and outpatient settings. Kristen served as the behavior health representative for the start-up and implementation of the Crisis Intervention Team with law enforcement in Lackawanna/Susquehanna Counties.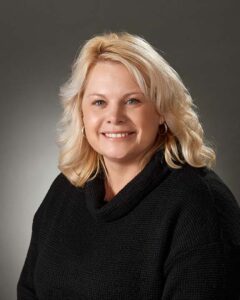 Director | Customer Experience
Lisa started her journey with Scranton Counseling Center in 2003 as a part time Therapeutic Support Staff.  As opportunities arose, she was able to transition to different positions and take on a variety of roles within the company.